ABOUT US
This is one of the things we do best
How Planki Wax actually started is a really funny story, you know how you want to make one product and sell it, but then another develops by accident? Well, this is what happened with Planki Wax.
We wanted to do cutting boards (Planki) and when we were looking for a treatment, we found that the small bottles were too expensive, so we developed our own product.
We have to manufacture at night, because our product contains beeswax and the bees absolutely love coming to visit us if we make it during the day. We have had a couple of times where we got stung, but it is okay, because we love our little flying friends.​
Planki wax works on all your wooden furniture, cutting boards and any wooden utensils or accessories you have in your house. Our product is made from food grade mineral oil and beeswax.
We are based in Centurion.
The Combo
250ml Planki Wax and 250ml Planki Oil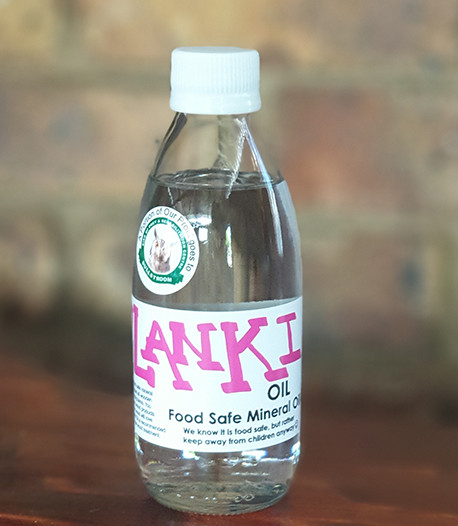 Planki Leather Conditioner
250ml
Planki Leather Conditioner
1l
Planki Oil Bulk
5L Container
Planki Wax & Oil
Bulk 5L Containers
Planki Combo
250ml Planki Wax | 250 ml Planki Oil | 1l Planki Leather Conditioner
Wax & Oil: Wood Items Only
Conditioner: Genuine Leather Only
Planki Coffee Mug
Does NOT include delivery fee.
Guaranteed to make your morning more colourful and perky.
Prefer Email to Online Shop?
EMail Your Order Instead
BIRDS OF PREY DULLSTROOM
We are very excited to announce that as of today 1 August 2020, we are sponsors of The Birds of Prey & Rehabilitation Centre in Dullstroom.
They do wonderful work and we are donating a portion of our profits to this wonderful organisation with every bottle sold of our products.
We support natural pest control.
You can also donate directly to them on their website: http://www.birdsofprey.co.za/
TESTIMONIALS
Don't take our word for it - Here's what our Clients say
OUR GALLERY
A Picture Speaks a Thousand Words
Before and After
Contact Us
We look forward to chatting with you